The Most Complete Crochet Course
An online workshop specially designed for those who want to discover the wonderful world of crochet.
The Most Complete Crochet Course
An online workshop specially designed for those who want to discover the wonderful world of crochet.
Or Get Access Now To Your FREE Trial!

Enter your email address below to start learning and create your first project in less than 15 minutes!
* En vous inscrivant, vous acceptez de recevoir des courriels de la part de Crochetmilie.
Creations possibilities are endless...
What These New Crocheters Think...
For once, I'm really happy with my purchase. Everything is perfect: you can see clearly, the pace is slow enough, everything is well explained. The projects to start with are fun and we are really guided and supported. I tried several times to start crocheting. This is the first time I have succeeded. A new passion begins!!! Thanks!
Sylvie S.
The course offered by Crochetmilie is well done and easy to follow. The instructions are clear. She's a great teacher and the projects are really interesting!
Marjo L.
I'm taking this course and it's really good, I mean, the camera angle, the tone of voice, the explanations... YouTube is good, but it's even better to get a great, more personalized and above all adapted course (with a beginning, a middle, an end), progression, monitoring and homework! THANKS :)
Mario R.
I loved this online course. Very well designed, simple and clear, I quickly learned the techniques. With beautiful, simple and fun projects to do, this course is very stimulating and satisfying. Émilie is an excellent teacher. I discovered a new passion. I highly recommend it!
Isabelle M.
I'm so proud of my 8 year old nephew who taught himself to crochet thanks to my class!
Loic B.
I succeeded!!!! I can't believe it because that must be 4 different courses that I'm trying to learn. You managed to speak my language and show me how to properly place my fingers to succeed. Your explanations are really clear. Thank you so much!
Marilyne M.
The video shots are excellent for clearly visualizing the techniques and the explanations are very clear and easy to understand. A huge thank you!
Cindy
Lots of tutorials on YouTube, but where to start? I tried, but I couldn't do it. With this training, you learn one basic stitch after another and do a small project to practice each new stitch well. For me, it was a revelation! I love crochet!!! Thank you Crochetmilie!
Manon S.
This course includes:
10 Lessons & 9 Projects
And you will be able to crochet these 9 projects!
"Watch this 2-minute video to discover what makes this class unique and motivating and take the opportunity to meet your crochet teacher!" -Emilie🖤
Unlimited Access
Access the course at any time, directly under the "Member Area" tab of my website
Made For Everyone
Right-handed and Left-handed versions are included
Learn At Your Own Pace
All lessons are included with the purchase of the course and each is followed by an optional quick project (Total duration: 3h30)
Frequently Asked Questions:
What materials will I need for the course?
It's simple! For the course, any hook and yarn 🧶.
The first video included in the free trial will show you the type of hook and the ideal yarn to start with.
However, it is possible to obtain a
Starter Kit
containing all the material necessary to create the small projects of the course. I also include high quality hooks 🖤
What is the difference between knitting and crochet?
Knitting uses a pair of long needles to form the loops, moving a set of loops from needle to needle.
Crochet uses a single hook to attach the yarn directly onto the project. It is this major difference that makes it much easier to work with than knitting (in my humble opinion 😁).
In addition, knitting can be done industrially, but it is impossible to mechanically reproduce the crochet technique 🤩
Is crocheting an expensive hobby?
Certainly not!
With the cost of living rising, crochet has an excellent quality time vs price ratio!
With a hook and a skein of yarn (which can be bought at the dollar store for very tight budgets), you will have
hours of relaxation and fun
ahead of you 😄
I have no craft skills 😩 Is this class for me?
You will see,
no need to have talent
to be able to crochet. And I'm sure you'll be surprised of your abilities!
Personally, I'm not a meticulous person in my daily life and I never had enough patience for knitting and sewing. 😅 What I love about crochet is that you don't have to be so meticulous. Mistakes don't show up that much and they're so easy to fix when you notice them!
Will I need additional courses to crochet what I want?
My online course is designed to make you
100% independent
in the world of crochet afterwards.
There are so many great designs to discover on the web and you will have the confidence to crochet any project you choose.
Is the online course as effective as a face-to-face course?
The advantage of the online course is that you can take it from the
comfort
of your favorite couch and
at the time you want.
Plus, with the clear, close shots, you'll see the movements and crochet stitches really well. Options to put the video in slow motion or to go back a few seconds will be very useful if necessary.
And if you have a question or would like my opinion on your work in progress, just click on the little chat bubble at the bottom of the page to reach me 😊
Will I have access to the course at all times?
Of course!
As long as the internet exists, you will have access to my crochet course indefinitely 😄 (Otherwise, we'll find a way hahaha)
If you have a problem with your access to the course, don't hesitate to contact me!
I'm left-handed...is this course works for me?
Absolutely! A complete left-handed version is included in my course 🤗
It's me, Emilie, Your Teacher!
Hi! I'm a French Canadian who comes from Montreal and you'll guess that crochet is my passion! I learned this fiber art at the age of 8 and started my small crochet business in 2015. It will be a privilege for me to be a part of your crochet journey. I hope you'll love this hobby as much as I do 🤩

Have you seen my creations in these media?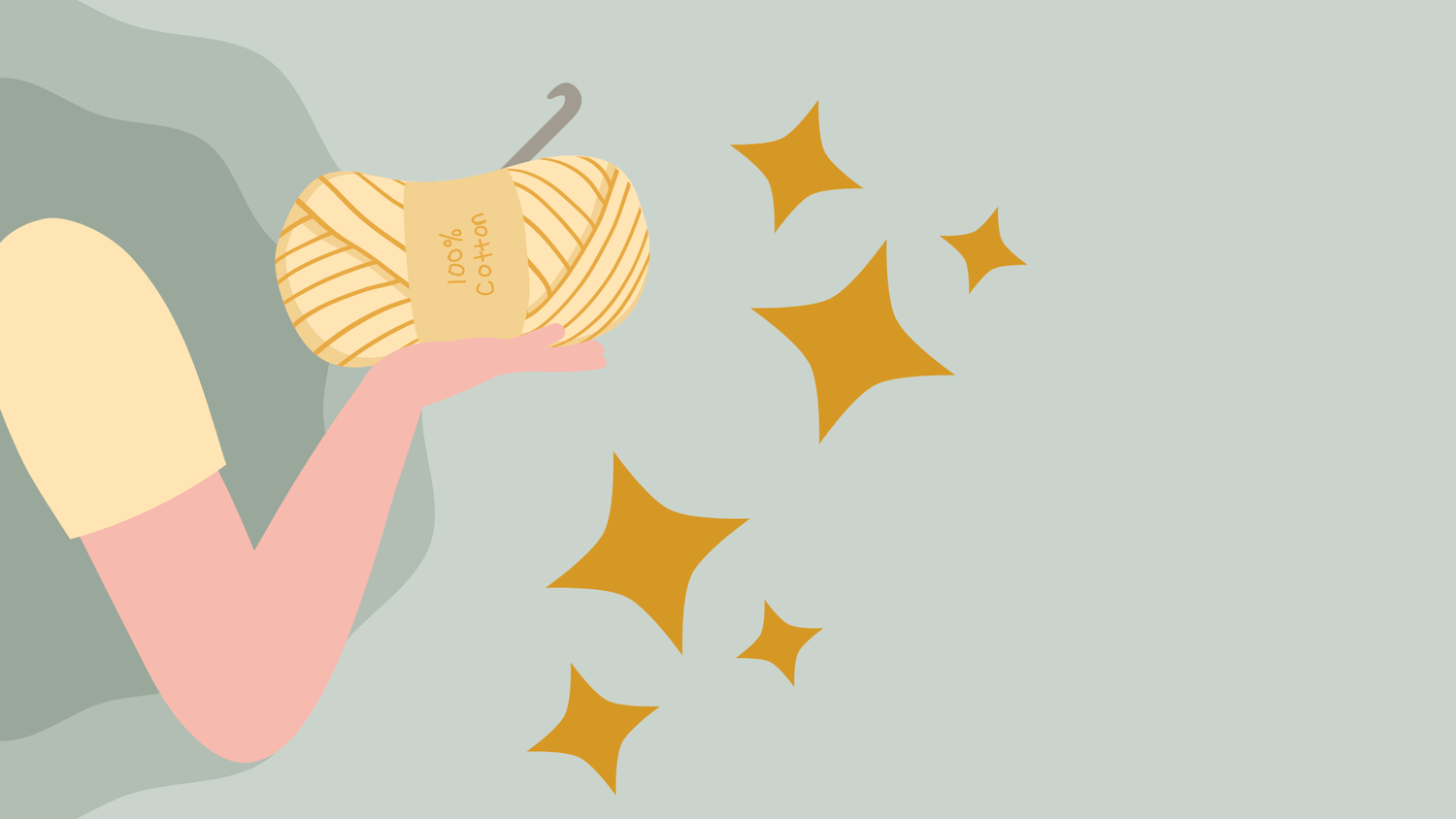 Vous aimeriez offrir le cours en cadeau?
Choose the package of your choice with a virtual gift card.
Offer a Gift Card